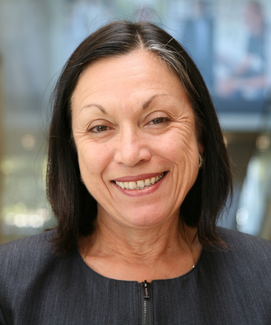 Welcome to the new
Educator Preparation & Public School Programs Diversity Toolkit
blog. Research and practice show us that diverse educators in schools can result in several academic and social benefits. Diverse teachers serve as strong role models for students of color, as they can relate and affirm the life and cultural experiences of their students. Teachers of color tend to have higher academic expectations for minority students, which may result in increased academic and social growth among students. These teachers also develop trusting relationships with students of color and are often better able to mitigate tensions arising from racial discrimination. Finally, all students benefit from being educated by teachers from a variety of backgrounds, races, and ethnic groups, as this experience better prepares them to succeed in an increasingly diverse society. I hope you will agree that our collective work should be focused on preparing all of our candidates to disrupt systemic inequities and to be change agents in their local contexts. As part of these efforts to ensure a diverse and well-prepared teaching force for our schools, my team and I are launching this blog, which will highlight resources and tools that are being implemented throughout the system. This effort is in support of
Graduation Initiative 2025
to ensure that students who come to the CSU are academically prepared and integral to our department's
vision and mission

This link will open a PDF file.

.pdf
to ensure equity and excellence in education. Our work also reflects and aligns with initiatives from the preeminent national organization, the
American Association of Colleges for Teacher Education

This link will take you to an external website in a new tab.
(AACTE). The vision for this Toolkit is that it will serve as an online database designed to promote diversity, equity, and inclusion in teacher education. The Toolkit provides a searchable and expanding database of more than 250 resources recommended by teacher educators to help support your work to recruit, prepare, and retain a diverse teaching force. A faculty advisory group will assist the Chancellor's office team in reviewing and selecting resources to be posted. My hope is that faculty, staff, and administrators will use the Toolkit to engage deeply in the complex work regarding recruitment, retention, and preparation of our candidates and, further, that you will make contributions to the Toolkit. I would also encourage you to read the
inspiring stories
of teachers and educators who launched their career at a California State University campus. Let me close by thanking members of the department team who have developed and will facilitate this work: Claire Cavallaro, Ken Futernick, and Ruth Yopp-Edwards. I also want to thank our thought partners at the S.D. Bechtel Junior Foundation, Macy Parker and Jana Luft, for their ongoing commitment and support of our work. If you have comments you want to share with other users, please submit them below along with a subject.