Celebrating holidays in schools: Are we including, or excluding our students?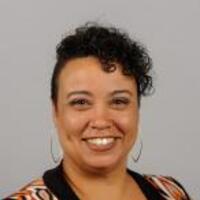 Author: Breanna Evans-Santiago
Affiliation: Assistant Professor, CSU, Bakersfield
Date Submitted: 11/27/2019
Immediately following October 31st, we see Christmas lights twinkling and sales commencing throughout the next few months. We hear Christmas songs in stores, and we begin planning for the celebrations at our school sites. Students prepare costumes or dressy attire, practice speeches, dances and songs, and faculty and staff exchange gifts and sign up for potlucks. As educators, however, we need to be mindful of the diversity of cultural and religious backgrounds of our students and their families, and indeed of our colleagues. This blog post describes an incident from my personal teaching experience and offers strategies and resources for preparing teachers to approach the holiday season in a way that includes all students.
Protestant Christianity is the most practiced religion in the United States (Berry, 2011; Newport, 2017), and although it is declining (PEW Research Center, 2019), it can almost feel forced upon us. Many of us shop for presents at local stores and therefore will have the choice of either plugging our ears or harken "Oh Holy Night" while browsing the aisles. I am not saying I do not love the twinkling lights and music, because I do. I love this time of year, and I have made the mistake, like most Americans, in thinking everyone else does too.
During my first-year teaching, I brightened my classroom (following the school norms) with Christmas decorations and had music playing as the students walked in daily for the whole month of December. I was certain that if it brought so much joy to me, it would also bring joy to everyone else. Throughout December we practiced and performed in our school Christmas program and prepared for our Christmas party. I personally purchased books for each student and signed and wrapped each one individually under our little classroom Christmas tree.
On the last day at the holiday party, all but one student opened my gifts. Although I do not identify as White, I was teaching a class where most of the students were Latinx, with ethnic backgrounds deriving from Mexico. I felt the racial binary of me (Black but Mid-west raised) being the minority in my classroom and acted similarly to the White Teacher Savior Industrial Complex (Cole, 2012). I assumed the child was saving the present for her own Christmas celebration and I did a great deed by giving it to her. But I failed to realize that my student did not celebrate Christmas. When we did our Christmas performance, the young girl sat out on the bench in the audience. When we opened gifts, she did not participate. I assumed everyone in my class celebrated Christmas because they were Latinx. I assumed they were Catholic and did not think of Jehovah's Witnesses or any other belief. I did not realize that I was excluding a student.
This is an example from my personal experience, but throughout the year, different holidays are celebrated by people from various cultural and religious backgrounds. Some of us celebrate holidays that may include dressing a certain way, children being absent from school, or even fasting. Do our new teachers know what to expect or how to support or celebrate with students during Kwanzaa, High Holy Days, Ramadan or Diwali?
Schools continue the practice of placing children in a classroom for "fun alternative activities" when certain holiday programs occur. The hidden curriculum of exclusion sends a message than one holiday or celebration is more important than another, or in other words, some people matter more than others.
New teachers need to be equipped with various contexts and resources to start out the new school year by including all students and embracing their cultures. My article in the New Teacher Advocate gives tips for inclusivity as it relates to holidays throughout the school year: 1) "Celebrate Character Days," "Friendship Week," or other school-wide festivities instead; 2) celebrate seasons that covers a variety of months and celebrations; and 3) celebrate the diverse cultures of students and families to learn about one another (Evans-Santiago, 2018). Teaching Tolerance This link will take you to an external website in a new tab. (2019) is another valuable resource with teaching tools, lesson plans and research-based articles for reference. An example that teachers could use is "My Way is not the Only Way," where students learn about different belief systems, find similarities and differences in their beliefs, and appreciate the diversity of religions within our country. In my upcoming book, a chapter is directly connected to inclusive classrooms and more ideas for celebrating holidays (Evans-Santiago, 2020).
To reemphasize—people celebrate holidays in various ways or not at all. School celebrations focus mostly on Protestant and Catholic Christianity (Newport, 2017), and most of the time, this excludes all others who may identify differently and practice in ways we are not accustomed to. Although I love celebrating Christian holidays, separation of church and state in schools should be revisited. We as educational leaders have a responsibility to ensure all children are included and feel a sense of value while obtaining their education and not placed into rooms or excused from class while others celebrate. Our new teachers are the catalysts for inclusive classrooms, and although this is a sticky subject to address, it is important to consider, and hopefully small adjustments to instruction can be made for the betterment of public education and equitable practices.
References
Berry, D. R. (2011). A not so merry Christmas: Dilemma for elementary school leaders. Kappa
Delta Pi Record, 47(1), 10-13. doi: 10.1080/00228958.2010.1051655
CSU diversity toolkit. (2019).
Cole, T. (2012, March 21). The white savior industrial complex This link will take you to an external website in a new tab.. The Atlantic.
Evans-Santiago, B. (2018). Culturally inclusive celebrations: Three fun alternatives to parties.
New Teacher Advocate, 26(2).
Evans-Santiago, B. (2020). Mistake we have made: Implications for social justice educators.
Gorham, ME: Myers Education Press.
Newport, F. (2017, December 22). 2017 update on Americans and religion. Retrieved
from 2017 Update on Americans and Religion This link will take you to an external website in a new tab.
PEW Research Center (2019, October 17). In U.S., Decline of Christianity continues at rapid
pace: An update on America's changing religious landscape. Religion and Public Life.
Retrieved from Pew Research Center: In U.S., Decline of Christianity Continues at Rapid Pace This link will take you to an external website in a new tab.
Teaching Tolerance. (2019). Retrieved from Learning from Justice This link will take you to an external website in a new tab.