On Stewardship of Content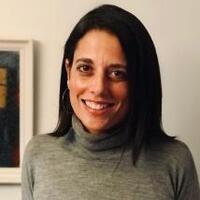 Author: Amanda Steiman
Affiliation: Cal State Teach
Date Submitted: 07/30/2021
I have always felt that one of the critical pieces missing from our teacher preparation programs and teacher in-service training is deep discussion and learning about creating a safe and welcoming classroom for LGBTQ+ youth and families. I knew I wanted to contribute and talk about this, but I was not even sure where to begin since my own education rarely if ever touched on such matters. Nonetheless, I realized it was up to me to seek resources to educate myself.
My thinking was greatly helped when I chose to attend one of the fantastic webinars by the CSU Educator Preparation Toolkit entitled LGBTQ+Race: Intersectionalities and Implications for the K12 Classroom. This webinar combined the use of personal narratives of faculty and educators with eye-opening statistics and California Education Code policies about providing LGBTQ+ children and families a high-quality, safe, and inclusive school environment. The webinar was also centered around the idea of intersectionality as a lens to view this work in the context of other aspects of people's identities including race and ethnicity. The session was extremely moving and educational, and I knew wanted this work somehow brought into our teacher preparation program.
While the Educator Prep Toolkit made this webinar available as a resource, one aspect that complicated the creation of an opportunity for our teacher candidates to learn about LGBTQ+ youth is that this is not my work or my story. I knew I needed this powerful content, but I also felt a huge sense of responsibility to do it right. Given what we know about the demographics of teachers (majority white, cisgender, straight female) and of faculty (majority white cisgender, straight male or female depending on rank), there exists a paradoxical situation in which teachers and faculty are entrusted to take on work designed to make our own profession look and act different and be more inclusive while our ranks reflect historical practices of exclusion.
When one is telling the story of others it poses many issues and is a great moral responsibility. I wrestled with and worried about this issue until it paralyzed me into inaction. I had plans and they were always pushed back. Doing things exactly right became the enemy of doing anything at all. So, I searched for a framework to work within to present and talk about content that was not mine.
In support of LGBTQ+ youth and families, typically the word ally is used. I embrace this – I like to think of myself as an ally – but in education it seemed to not be the right word. I am not supporting on the side, but instead taking on this story as if it were my own to share. It seemed a different word was needed to describe such an action. What I was doing seemed more like stewardship, so I started to do some research on the word. Stewardship is often used in religious terms or in the context of finances of a non-profit or even when talking about nature and the environment. To me, each of these could be a metaphor of the way I thought about my task. Taking on someone else's story should be done with a reverence akin to religious work, requiring faith and compassion. It also requires a sense of responsibility and ethics required when stewarding funds given to serve some greater good. Finally, being a steward of nature requires elements of care and sustainability. [Note: this blog by Jane Erikson about Stewardship offers great insights about the notion of stewardship.]
Thinking about my work as stewardship—acting responsibly with care and compassion for the resources shared in the webinar—I set out to propose a seminar for our Multiple Subject (Elementary) teacher candidates that took place in March 2021. Leading up to the session, teacher candidates were asked to view the LGBTQ+Race webinar on their own and respond to a series of written reflection prompts (see below). Then they attended a synchronous discussion session with me and another faculty member in which we debriefed the webinar, reflected on what it means to create inclusive classrooms, and shared new content, especially around the current news stories from across the country about the rights of transgender students and how to keep transgender students safe and seen.
One aspect that was particularly gratifying was hearing the candid questions and poignant stories shared by our teacher candidates. It became clear to me that this session was not just about creating safe and inclusive spaces for our K-12 students but also safe and inclusive spaces for our teacher candidates themselves. Several expressed their hesitancy or questioned how to share their identities as gay or lesbian with their students and school colleagues. One noted that hearing Mr. Casallas's story (from the webinar) helped him feel more confident about how to communicate about his identity to colleagues and families. Another said she now planned on setting up a safe space in her classroom and starting a club on campus. I even had faculty actively participate. The feedback was universally and overwhelmingly positive; the teacher candidates made it clear that this should be a permanent and mandatory piece of our curriculum. That is my next step.
A few lessons learned
One of the vital parts of doing this work is actually doing it. For whatever reason (we have so many), getting something new off the ground, especially something I cared about so deeply, was tough. I recommend being prepared with a concrete timeline and plan as well as colleagues who will hold you accountable.
The work requires more than a good plan, but also a moral commitment and a commitment to the work by other faculty. A commitment to work larger than my own was the impetus to keep trying to get this seminar realized. For myself and the team of colleagues supporting the work, there was a moral imperative that helped to ensure success. The participation of colleagues alongside students in the seminar was a unique feature of this session. Faculty participation embodied the idea that we should all be life-long learners and demonstrated the importance of the content. Additionally, this faculty commitment will make it more likely that the work will continue.
Ask questions and ask for help. Enlisting other faculty was an excellent opportunity for collaboration that would not have happened if I was not trying something new. Additionally, it allowed me to reach out to other CSU campuses to connect with faculty who are already doing this work and who were generous in sharing their insights and experiences.
Access the resources available. This year, with everything happening in online spaces due to COVID-19 restrictions, access to high-quality academic content from researchers across the world has been unprecedented. So much is available for free to use with our teacher candidates and in-service teachers. It is incumbent upon us as faculty to access these resources, learn from them, and be a good steward in how we use them and make them our own.
I urge faculty to access the Educator Prep Toolkit library of archived webinar content, blog posts, and resources for teaching about diversity, equity, and inclusion. Consider how you can incorporate these into your own programs or syllabi. As my son's principal always says, "If we want to be better, we have to be better." We can all be good stewards of the fantastic work like that found in the CSU Educator Prep Toolkit and work toward creating more inclusive spaces for all students in California.
Reflection Prompts (completed by students after viewing the webinar and submitted before their participation in the synchronous discussion)
As you view the webinar consider these prompts:
Why did you choose to participate in this seminar? Why is this content important to you?
What is intersectionality? How does this idea inform your classroom practices?
Access 1 or more of the following resources referenced in the seminar and note some new learning or something that resonated with you.
CA Healthy Kids survey
Look at the data statewide, in your region, what do you notice? Does anything surprise you?

How might you incorporate this data in the way you think about your classroom?

Creating Safe and Welcoming Schools
CA LGBT Youth Report
Teaching LGBTQ History
Preventing Bias-based Bullying
Supporting LGBTQ Youth of Color
A resource that focuses on families from GLSEN: Elementary School Toolkit "Ready, Set, Respect"
Review the slides on Ed Code and CA Law. Were you aware of these laws? Any surprises? What are the implications of these laws for your classroom practice?
Reflect on the use of a personal narrative to teach or illustrate a concept.
Reflect on what it means to create an inclusive environment in school for LGBTQ+ youth and their families? How does this differ from being merely 'tolerant?'
After viewing the webinar, complete your responses to the six (6) prompts and submit them before coming to the debriefing session. Please complete these prompts in an electronic format so you can copy and paste your work into Canvas after the debrief. At the debrief, I will be asking you to think about what you wrote and revise or add as you discuss with your classmates.